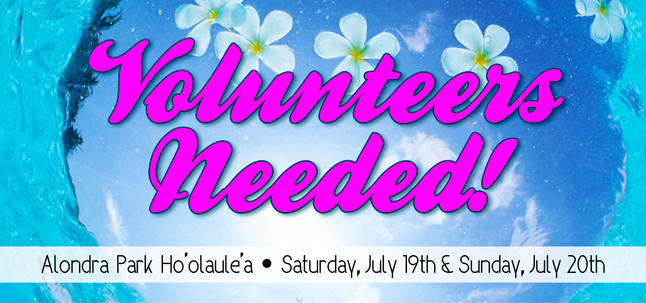 This year's Alondra Park Ho'olaule'a will be held on Saturday, July 19th and Sunday, July 20th.
Are you interested in becoming a volunteer?
Every year, the HICCSC presents an opportunity for numerous non-profit organizations to fundraise by hosting food booths. NPOs such as the Pacific American Community Cultural Center, Sons of Hawaii, Hawaii's Daughters Guild, and Lei Hulu of California rely on the support of volunteers to help setup their tent and supplies, prepare and cook food, collect monies, and more.
If you are willing and able to support these organizations by volunteering a few hours of your time, please send an email to heather@heleloa.com