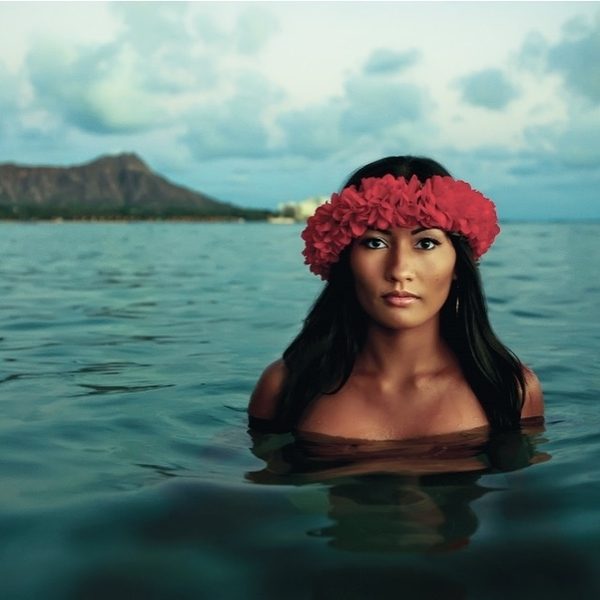 The "Island Tree" logo is more than just a design on a t-shirt, it has grown into a symbol of community and solidarity among people who love Hawaii, and one we immediately associate with the HiLife Clothing brand.
I had the pleasure of speaking with the HiLife team about their history, growth, plans for the future, and the design that continues to find a place in our hearts (and closets)…
Depicting the Hawaiian Islands as leaves on the branches of a tree, HiLife's signature logo is their best selling design. But it's not their only design, not by a long shot. Since the brand's inception in 2006, the HiLife team has released thousands of designs for shirts, hats, stickers and more.
The inspiration in our designs are deeply rooted in the everyday things and experiences of those living or visiting Hawaii. So you will see designs inspired by our love for the ocean, fishing, and just in the water. Or you see designs inspired by the natural beauty we see everyday (lava, flowers, kalo leaves, etc.)

Additionally, you will see designs that are reference items that pay homage to our childhood days in Hawaii (Hanafuda cards, loading up and driving our van around North Shore, etc.)

– Kyle Shimabukuro, HiLife Founder
HiLife has also released designs in collaboration with other influential brands in Hawaii, including Fitted Hawaii, Hawaiian Island Creations (HIC), and Daniel Young Skateboards, to name a few. In 2016 they partnered with Marcus Mariota for his Motiv8 Foundation, creating special designs for shirts and hats where the proceeds helped underprivileged youth in Hawaii.
"We try to stay true to our core values, always trying to represent Hawaii in a positive way and we try our best to spread aloha to everyone, everywhere. We have a great team, and a loyal customer base that has been with us since the beginning; their kids now wear our brand, which is really cool to see."

– Kyle Shimabukuro, HiLife Founder
What a joy it was for me to learn more about the HiLife Team. They've found success in creating designs that people are proud to wear, and I look forward to what the next 10 years of HiLife has in store!
---

With roots planted in Honolulu, HiLife brand apparel can be found exclusively in four stores throughout Oahu:
ButiGroove | HiLife, Honolulu
HiLife Store, Waikiki
Island Snow, Kailua
NEX (Navy Exchange)
But what about us mainlanders? I have BIG NEWS to share! The HiLife brand has plans to expand to Southern California and Las Vegas this year under KAPA COLLECTIVE. I'll be following their growth into our local market so be sure to keep an eye out for more info.
Website: hilifeclothing.com
Facebook: @hilifeclothingco
Instagram: @hilifer
Email: info@hilifeclothing.com
---
---
---