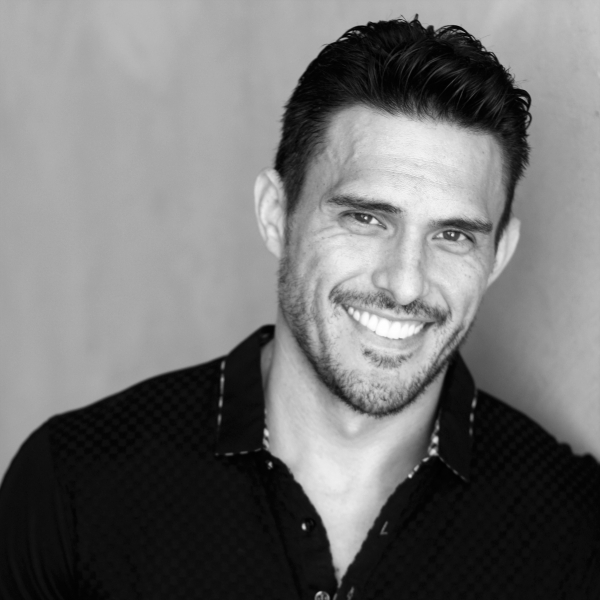 Born in Kahului, Maui,
Moronai Kaneokoa
is a USC graduate, current Los Angeles resident, and the star of
Legend of Ko'olau
.
For readers who might not know, please tell us a little bit about yourself:
I was born and raised in Kahului. After I graduated from Maui High, I went to UH Manoa for a couple of years, but I always wanted to come up to the mainland. After 2 years at UH, I ended up transferring to BYU in Provo, UT. I originally was majoring in Exercise Science with the intention of using it to try to get into Med School. But after taking a class where doctors of all different fields came in to talk about their careers and how they got there, I decided it wasn't for me. It was then that I decided to go into acting. After graduation, I moved to New York City, just auditioning and working odd jobs. New York was a great experience, but it was a little too much for me. Too stressful, too many people, too little space, too expensive. I now live in Los Angeles, which is much more my pace. I moved from NYC to start an MFA Acting Program at University of Southern California, which I graduated from in 2013. And I've been in LA ever since.
#kahului
What are some of your fondest memories of living in Kahului?
Wow, I don't know. I have so many memories of Kahului. One thing I remember is going to the fair grounds with my family after they had taken away all the booths and rides to look for money on the ground. We were such scavengers. We even went to the garbage dump to find things. That was back in the day when you could actually go to the dump and go through stuff.
#hawaiianheritage
In what ways has your Hawaiian heritage and family culture shaped your self-identity?
My Hawaiian heritage has always been a part of me. I'm actually only half Hawaiian, but I was born and raised in Hawaii and grew up with my grandparents on my dad's side, who helped raise us kids. My dad's the Hawaiian one, my mom's originally from New York. Both of my parents worked, so my grandma and grandpa on my dad's side were the ones that stayed at home and made sure we got up for school and were waiting for us when we got home from school. So it was really the Hawaiian side that shaped me in my formative years and made me the person I am today.
After growing up on Maui, going to college in Utah, moving to New York, and now living in Los Angeles, what do you recognize as the most distinct differences between island and mainland living?
Every place I've moved to has been completely different– the weather, the people, the culture. But if I had to pick something, I would have to say that the pace is the main difference between all those other places and Hawaii. Everything just moves in a much more relaxed way in Hawaii. For me, there's also just a feeling about Hawaii that is different from any other place. It's a calm, peaceful feeling that you can't find in many other places. Especially in the big cities.
What do you love most about living in Los Angeles/Southern California?
Honestly, the weather. I would say the weather here is even better than Hawaii's. Only because it's less humid here. And since I sweat like crazy, the less humid, the better.
How do you spend your days?
Well the gym is a must. I try to go 5 or 6 days a week. Even if it's only to do cardio. It's become a habit now. So much so that if I don't go for a few days, I begin to feel bad about myself. And if I don't go to the gym, I try to go hiking or do something else to keep me active. I also bartend at a night club a few nights a week. That helps pay the bills in between acting jobs.
#thelegendofkoolau
Please tell us more about Legend of Ko'olau
The Legend of Ko'olau is a one-man play written by Gary Kubota and directed by Monte Scott Perez. It tells the story of Kaluai Koolau, who was a Hawaiian rancher in Kauai back in the late 1800's. He contracted leprosy and instead of going to the leper colony on Molokai as he was supposed to, he took his wife and kid and ran away into the mountains. At a pivotal time in Hawaiian history, he became a symbol of resistance towards the foreigners taking over the Hawaiian government. It's actually a really interesting and powerful story. I was lucky enough to get involved with this project a few years ago after I graduated from USC. Since then, we've performed it a bunch of times at various locations in Hawaii, including Kamehameha schools, as well as a few places here in California. Last I heard, we don't have any confirmed performances as of right now. But I think they were looking into taking it to New York City as well as some other places in Hawaii.
Would you ever consider moving back to Hawaii at any point?
I'm actually not sure. At this point in time, no. As an actor, I think it's much easier being based out of Los Angeles than Hawaii. I wouldn't be opposed to it later on down the line though. I've always considered Hawaii home.
#meetthelocals
Favorite place to dine in SoCal?
I go to California Chicken Café on Melrose a LOT. It's relatively cheap, they have good portions, and the salads are great.
…and what menu item do you recommend?
The California Chicken Salad or Chinese Chicken Salad. Both are really good!
Favorite place to play in SoCal?
I'm a big fan of theme parks. Six Flags Magic Mountain and Universal Studios would probably be my favorites.
Favorite Pacific island to visit?
Ummmm…yeah, definitely Maui. Nothing else compares.
Favorite island meal?
Loco Moco has always been one of my favorites. That and Kalua Pig and Cabbage.
Favorite island snack?
Every time I go home, I always get Guri Guri at Maui Mall. It's the best!
---
---