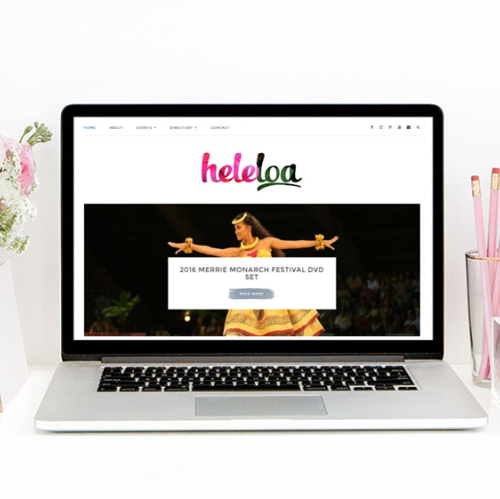 This year was life-changing. But to be fair, every year is life-changing. Every moment has an impact – whether minimal or monumental, superficial or profound.
One moment, in particular, happened for me a couple of weeks ago. I received an email from a reader who is also an island-transplant living in Orange County.
My wife is big fan of your blog, and she turned me onto your site. We feel your site provides a much needed service for transplants, island lovers, and SoCal people in general.
Yes! My efforts made an impact. My intentions to perpetuate the roots of my family lineage had been realized. So why did I feel less-than-satisfied? One word: BLOG.
From its inception, Heleloa.com has served as an outlet for me to provide information that pertains to the Pacific Islander community and culture in Southern California. I have had the privilege of working with people and brands that I admire… Disney, Los Angeles Dodgers, Los Angeles Angels, Reyn Spooner, Kimo West, Tini Grey, Japanese American National Museum, and Primo Beer, to name a few.
I have spent hundreds of hours researching, networking, writing, reporting, analyzing, stating facts. I treated this site more as a news media platform rather than a blog. Blogs are personal. Yet, other than the few (but important!) details on my ABOUT page, I haven't shared much about who I am and what makes me whole.
Admittedly, withholding personal information and opinions was a conscious decision to maintain some level of privacy, but over time I remained quiet about the details that define me because I assumed that what is important and interesting to me could be insignificant to my readers.
How ironic. The common ground I share with all of you is a love for the rocks in the middle of the Pacific Ocean. Everything on this site is built on what is important and interesting to me! What a revelation to have as we near the end of 2016.
I promise to maintain journalistic integrity by continuing to diligently research and confirm details to provide accurate information, but starting now (not tomorrow, as this is not a resolution) my words will include my points-of-view, thoughts, opinions and insights.
I can only hope you'll continue to enjoy the content that comes from my heart.