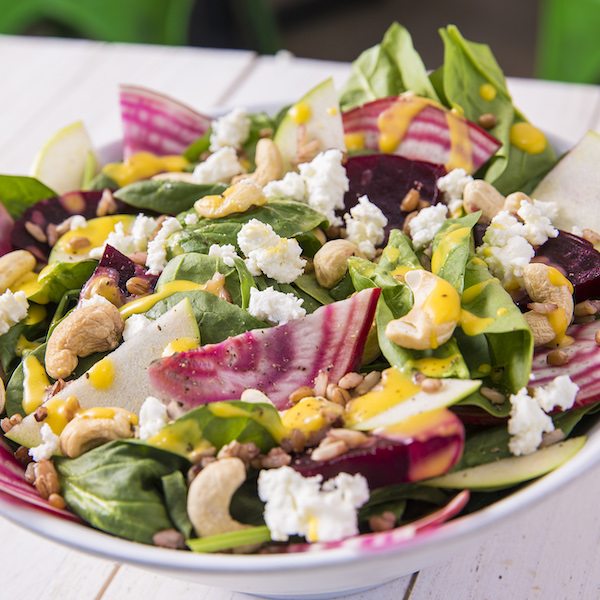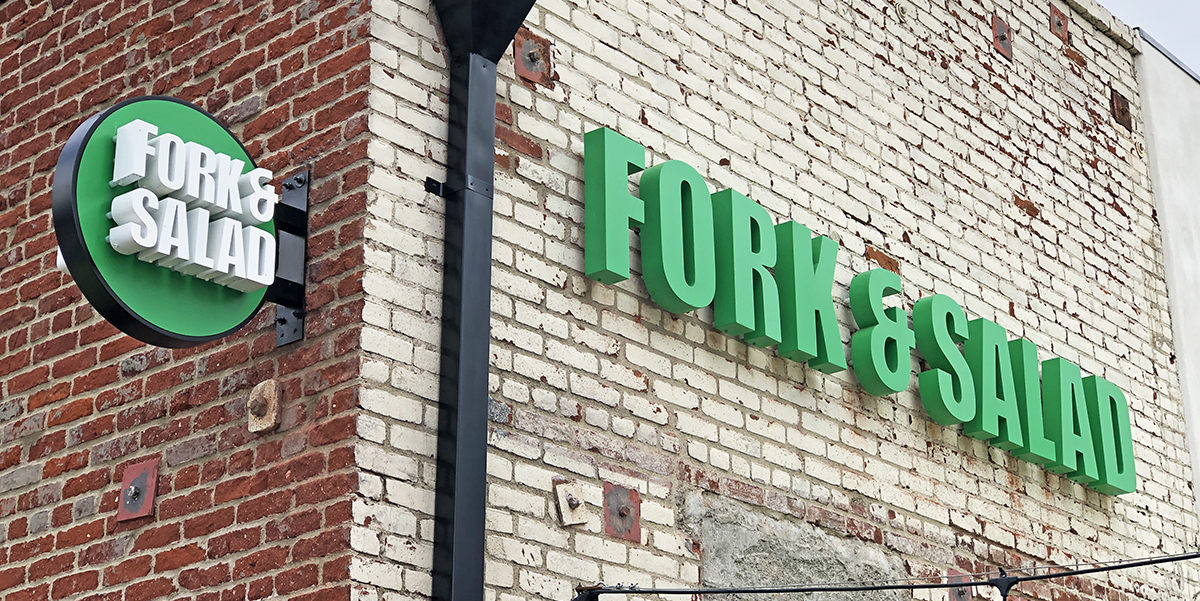 Today's grand opening of Fork & Salad in Old Towne Orange began with a Hawaiian blessing by Kimokeo Kapahulehua.
Founded in Maui in 2016 by Jaron Blosser, Travis Morrin and Cody Christopher, Fork & Salad has 3 locations: Kihei, Kahului, and now Orange, CA.
"We were completely charmed by Old Towne Orange from the get-go," said Morrin. "As part of the National Register of Historic Places, it's been a gathering place for residents and visitors for more than 100 years, and we love that its rich history remains reflected in its plaza, architecture and buildings. … One cool thing about about Orange is that it not only honors the past, but also welcomes the future!"
This fast casual concept has built a reputation on "eat local, eat healthy" – sourcing many of their ingredients from local farmers, ranchers and fishermen. The menu features chef-inspired salads, sandwiches, soups, and other quick-purchase items.
Their glass-front queue is similar to the familiar format of Chipotle, and the line moves quickly! Seating is limited inside, but most orders are most likely for take-out. For those who opt to eat-in, there are a few tables outside – and while Old Towne can typically be a great place to "people watch", their patio faces a parking lot, so you're better off grabbing your order to go and eating in the circle.
[Un]fortunately, the line to order was very long and my toddler was not having it. The dishes looked so fresh and delicious, I'll have to make my way back in soon!
Fork & Salad
240 W Chapman #102, Orange, CA 92866
(657) 223-947
Open daily from 11:00am – 9:00pm
forkandsaladca.com
@forkandsaladoc
---