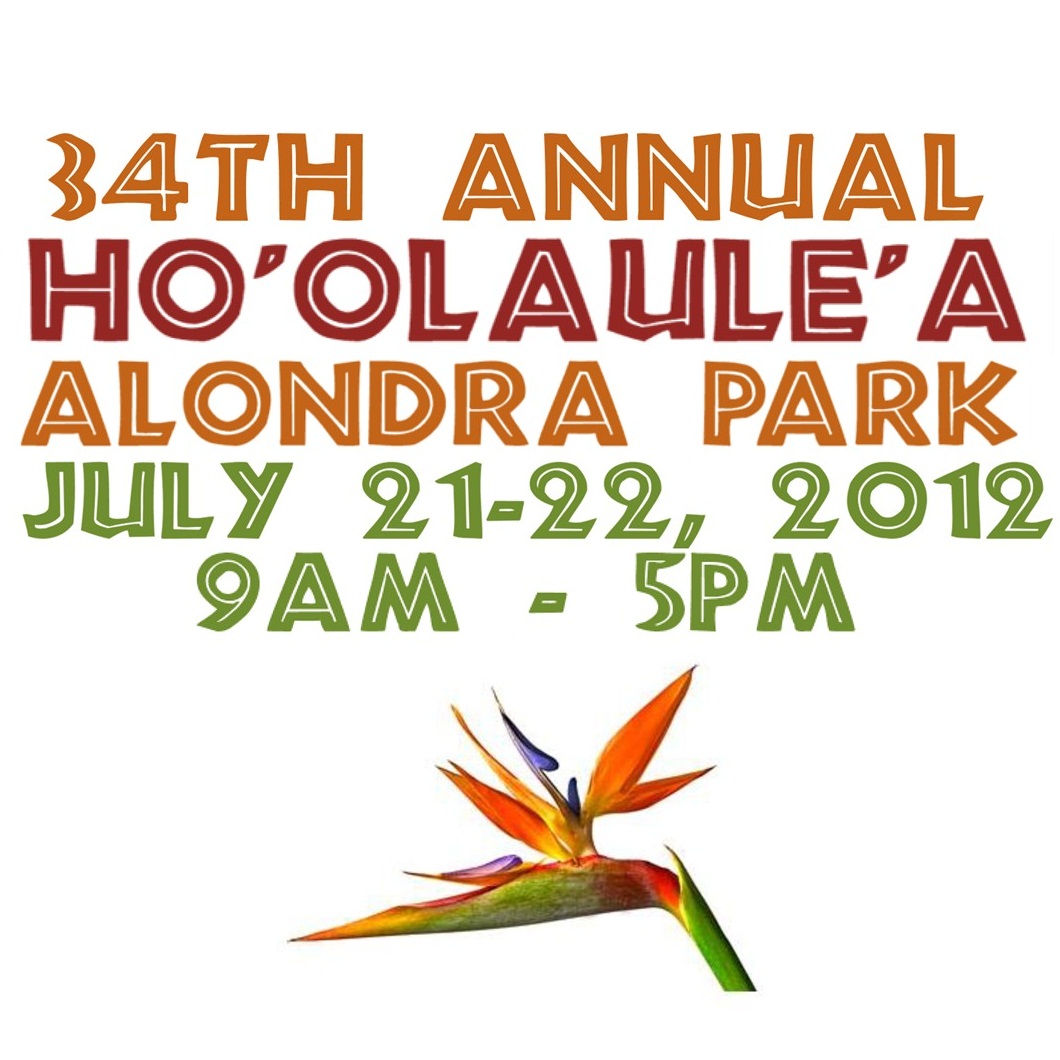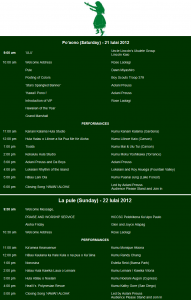 The Hawaiian Inter-Club Council of Southern California will host the 34th Annual Ho'olaule'a at Alondra Park in the city of Lawndale, CA, July 21 – 22, 2012 from 9:30 A.M. – 5:00 P.M.
At last year's ho'olaule'a, the Pacific American Community Cultural Center (PACCC) introduced its project to the community: a five-year plan to build or acquire a facility that will house programs and services aimed at supporting the Pacific American community in Southern California. The working Board is still recruiting people with expertise in capital fund raising, construction, building and design, facility management, marketing and development, etc. to enhance the talents of the existing design team. If you are interested in being a part of the effort, please visit the PACCC information booth at the ho'olaule'a or at www.pacccenter.org.
Another major project in the works is the Native Hawaiian Registry program, KAKAU INOA, a collaborative effort of five civic clubs: Ahahui Kiwila Hawai'i of San Diego, the 'Ahahui o Lili'uokalani (Cerritos), Kaha i ka Panoa Kaleponi Hawaiian Civic Club (Moreno Valley), Lau Kanaka o Hawaii from Arizona, and Kai 'Ula Pono'i Texas Hawaiian Civic Club. The registry is an effort to register Native Hawaiians living outside of Hawai'i; this registry will belong to the civic clubs involved (instead of an agency back in Hawai'i) and its information will be used to benefit Native Hawaiians living outside of Hawai'i.
As always, there will be continuous Polynesian entertainment, arts & crafts, games for the keiki, island style foods, drawings, prizes, greeting old friends, meeting new ones, and coming together each year to share in that spirit we call Aloha! Check out the event page for more info and directions, and the entertainment schedule below:
[nggallery id=1]