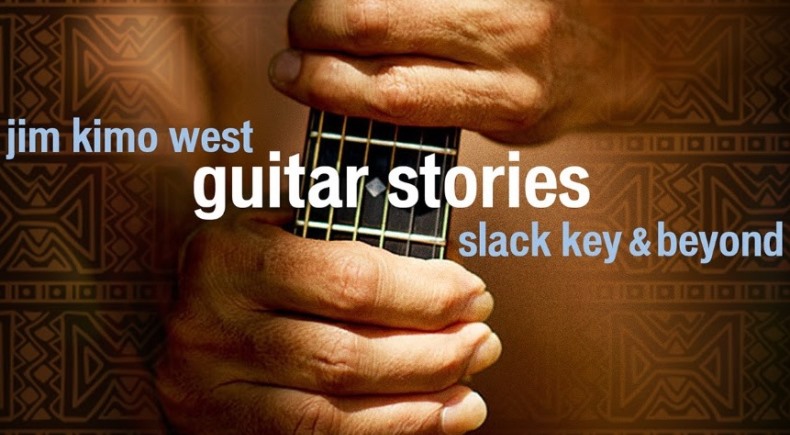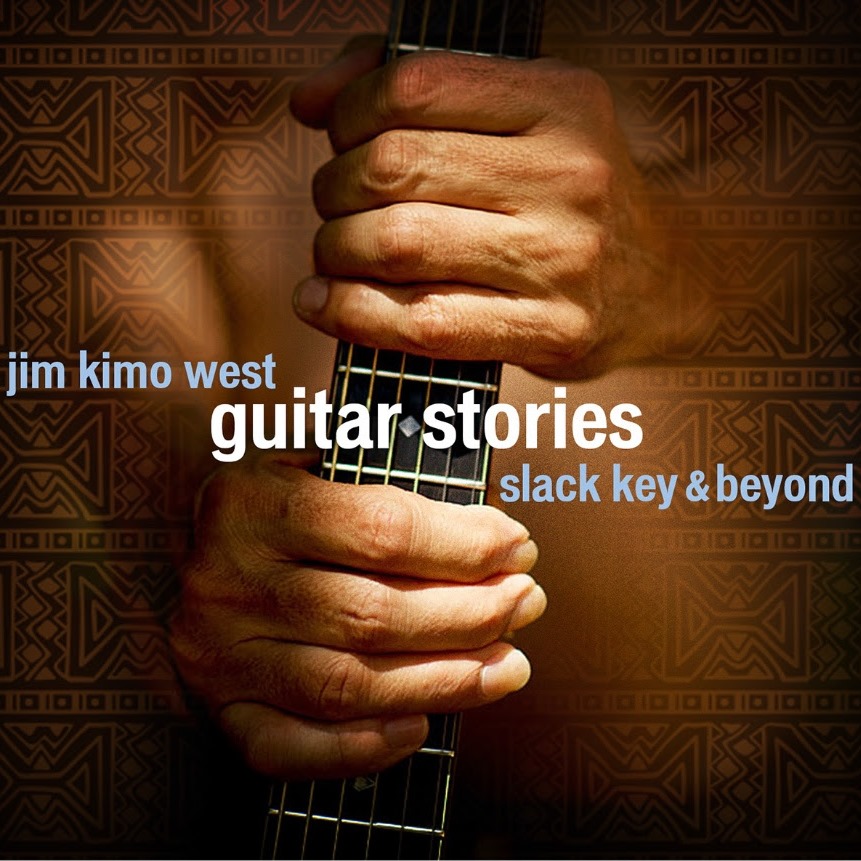 Kimo West, award-winning Hawaiian Slack Key guitar master, recently released Guitar Stories just in time for the holiday shopping season!
While many recognize him as the longtime guitarist for satirist "Weird Al" Yankovic, Kimo is highly regarded for his warm and richly melodic style of music. When I first moved to Hana, Maui in 1985, the family he stayed with had many Hawaiian music records but the ones that really caught my ear were the ones by slack key artists, Gabby Pahinui, Ray Kane, Atta Isaacs and Sonny Chillingworth. "It was a sound that resonated with my soul and also seemed to fit perfectly with this new-found paradise I was discovering. To this day, listening to these records transports me right back to my early days in Hana, Maui. Playing ki ho'alu is a kind of meditation for me and I feel so much gratitude for this wonderful gift."
Liner notes for this album include:
Na Koa Moku O Keawe
The word "koa" in Hawaiian means "warrior," but it is also the name of a majestic native tree. Many beautiful slack key recordings have originated from guitars made from these trees, most of which come from Moku O Keawe or the "Big Island".
Kimo: solo acoustic baritone guitar
Tuning: D Taro Patch

Mauna Kea Meditation
The highest peak in the Hawaiian Islands, Mauna O Wakea rises from the deepest of oceans and is the most sacred mountain in Hawai'i. The "White Mountain" is also the home of Poli'ahu, the snow diety and the 14,000 foot summit is bathed in white during the winter months.
Kimo: acoustic guitars, Moog guitar, percussion Simone Vitucci: cello: Erik Rynearson: viola
Tunings: Open D, lowered to Db Solo guitar: Ånuenue tuning

'Iolani Palace Waltz
'Iolani Palace in downtown Honolulu was the offi cial residence of Hawaii's royalty from the mid to late 1800's. This piece was inspired by stories of the Hawaiian monarchs King Kalakaua, Princess Ka'iulani and Queen Lili'uokalani who entertained their honored guests with dinner parties and music, much like the royal family they had visited in England.
Kimo: acoustic guitar Ben Powell: violin Simone Vitucci: cello Erik Rynearson: viola
Glen Berger: flute
Tuning: C Old Mauna Loa

Mele Menehune
Inspired by the legendary little people of ancient Kaua'i – the "menehune", this suite combines Hawaiian slack key guitar with orchestral and electro-acoustic elements. Originally recorded in 2006, this music could very well accompany a real or imagined journey along the island's dramatic Na Pali Coast.
Kimo: 6 and 12 string acoustic guitars, baritone acoustic guitar, steel guitar,
orchestral programming, percussion
Tunings: C Old Mauna Loa, capoed to the 7th fret, D Taro Patch

Check out his video (below) that explains more about the songs and intentions behind the name Guitar Stories.
"The source of inspiration for these songs is the guitar itself. The guitar more or less speaks in a way because of the resonance, the beautiful open tunings, and sometimes the slightest little riff can inspire a song.

Another thing that makes this CDa little bit different is that a lot of the pieces on the CD are ensemble pieces. There are some solo pieces as well, but a lot of the tracks feature a number of wonderful session musicians from LA playing violin, viola, cello, flute, percussion, upright bass."
To purchase Kimo's music, please visit: cdbaby.com/artist/JimKimoWest
To learn more about Kimo, his music, and upcoming shows, please visit: jimkimowest.com