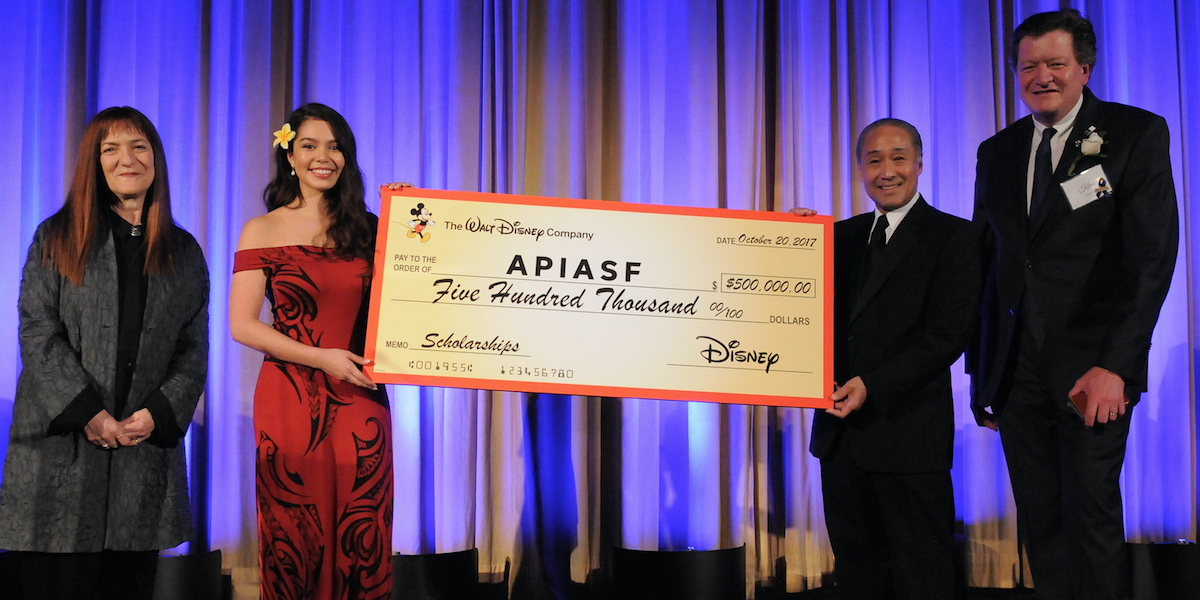 The Walt Disney Company and the Asian & Pacific Islander American Scholarship Fund (APIASF) will launch a new program in Fall 2017 to provide 150 scholarships to high-achieving Asian and Pacific Islander college students.
"Disney is proud to support young Asian and Pacific Islander leaders in achieving their dreams of a higher education," said Paul Richardson, chief diversity officer, The Walt Disney Company. "By giving these promising students the resources and tools they need to earn a college degree, we enable them to create a better, brighter future for us all."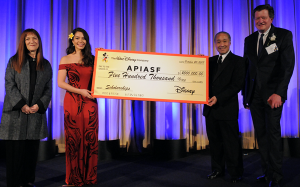 Auli'i Cravalho, star of this week's upcoming animated feature Moana, along with the film's producer Osnat Shurer announced the scholarship program at APIASF's gala.
"Speaking on behalf of Auli'i and all of us at Disney Animation, we are extremely honored to be part of this important scholarship commitment," Shurer said. "We thank APIASF for their extraordinary work and Disney for its support of these initiatives."
Disney's $500,000 commitment will also include support of APIASF's SMART program, which will provide students with mentoring and access to training and resources.
As the nation's largest non-profit organization devoted to providing college scholarships for Asian Americans and Pacific Islanders (AAPI), ASPIASF President and Executive Director Neil Hirokoshi lauded The Walt Disney Company's generous support. "[Disney] will make a significant difference for some of the nation's most underserved students," Horikoshi said. "With many Asian American and Pacific Islander families facing financial barriers, The Walt Disney Company/APIASF Scholarship has the potential to be life-changing for students."
In order to be eligible for the new scholarship, applicants must:
Be of Asian and/or Pacific Islander ethnicity, as defined by the U.S. Census
Be a citizen, national or legal permanent resident of the United States (citizens of the Republic of the Marshall Islands, Federated States of Micronesia and the Republic of Palau are also eligible to apply)
Be enrolling in a U.S.-accredited college or university as a full-time, degree-seeking, first-year student in the 2017-2018 academic year
Have a minimum cumulative GPA of 2.7 on a 4.0 scale (unweighted) or have earned a GED
Apply for federal financial aid using the Free Application for Federal Student Aid (FAFSA) by February 1, 2017
For more information, please visit APIASF's website at apiasf.org.