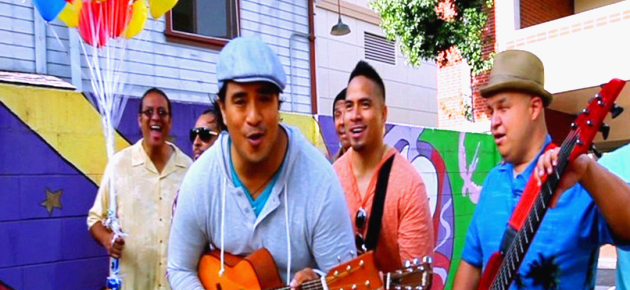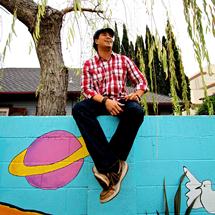 Born of Samoan heritage, Tini Grey grew up in a musical family as the son of well-known Samoan singer/songwriter Jerome Grey who "defined a genre of island pop and folk that has influenced an entire generation of Polynesian musicians to this day." Maintaining a deep respect for his father's accomplishments, Tini continues to establish himself as a true artist.
For most of his youth, Tini enjoyed focusing his attention outside of the music business – namely, marrying the girl of his dreams, former Miss America Angela Perez Baraquio. He also studied architecture in Los Angeles, which his biography describes as "an apt metaphor for the kind of craftsmanship and design he now brings to his songwriting." In 2006, when his father suffered a stroke while performing on stage, Tini began to acknowledge a deeply rooted love for music and songwriting, driving him to pursue a career in entertainment.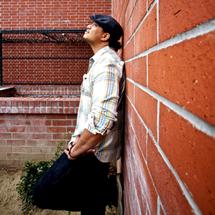 Tini's listeners can easily attest to his smooth and soulful voice. Soul being the key word. Tini draws from the best of the industry's soul with musical influences like Ray Charles, The Temptations, Norah Jones, Bob Marley, and John Legend; but there's an equally significant nod to the classic stylings of Paul Simon, The Police, Michael Buble, The Beatles, Stevie Nicks, and John Mayer.
During an interview with Heather Heleloa, Tini offered a few words regarding his music and ethnic heritage. "My music has been considered Pop, R&B and Folk Rock, but I feel that it's still a reflection of my Polynesian roots. Although "Shades of Grey" shows different sides of me and my musical influences, it is a tribute to and continuation of my grandfather and father's legacies as songwriters. It may not be traditional island music, but I continue to share the island values that were instilled in me at a very young age, growing up in Samoa and Hawaii."
Today, Tini Grey shares the release of the first music video from his new album "Shades of Grey," for the track "Company." This richly colorful song gives way to the warm feelings of summer, love, and sunny drives along the Pacific shores. Check it out!
Tini describes "Shades of Grey" as an album that focuses on what matters most to him in life: Faith, Family, Relationships, sending out positive messages, and the power of storytelling. "Some people have already told me that my music has been healing for them in their current circumstances. That's why I love what I do. I feel honored to express myself and share my music with the world, and I hope that at least one song on this album inspires or strikes a chord with everyone who listens to my music."
Tini Grey has proven to be a talent that stands to cast his own shadow in the entertainment industry. His album "sings sweet melodies that spark memories" and we Southern Californians can celebrate the opportunities we have to watch him perform on a near weekly basis. For more information on Tini and his performance schedule, please check out his website: www.tinigrey.com
Mahalo Tini!