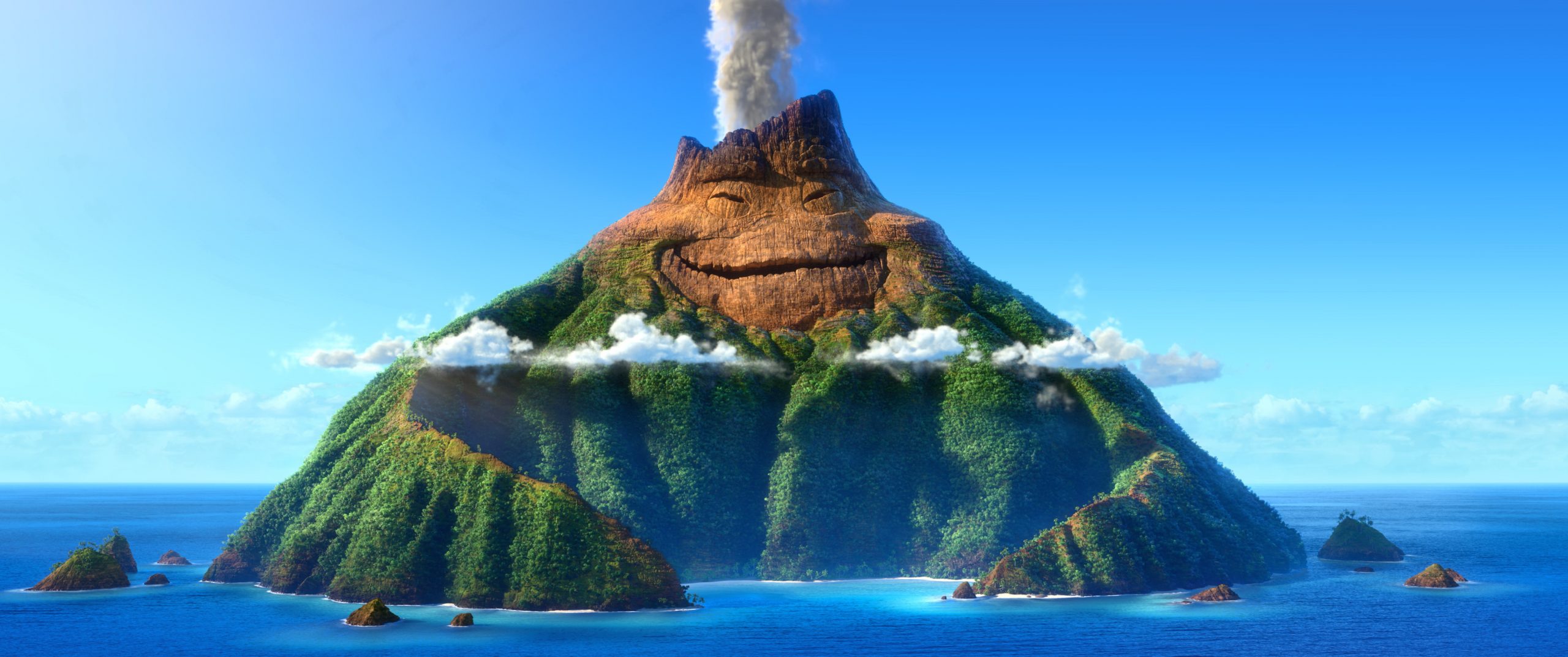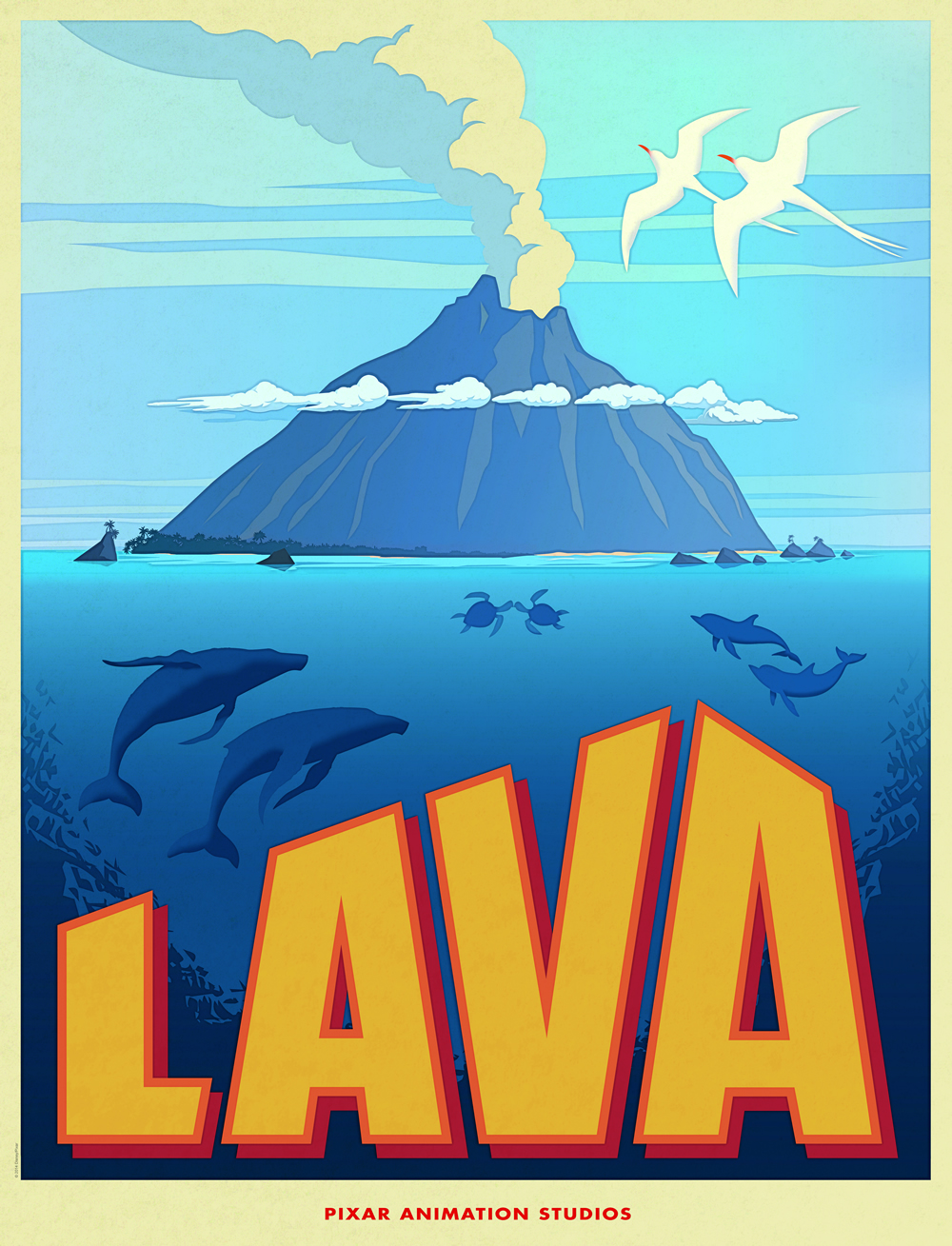 Disney and Pixar announced this week the release of a new animated short film, Lava.
According to the announcement from Walt Disney Studios, Lava is a musical love story that tells the tale of a volcano, Uku, who is looking for love among the ocean waters surrounding the Hawaiian islands. "He's also a wonderful example of the power of modern animation technique, as the film depicts tropical flora and fauna with an incredible level of realism."
Director James Ford Murphy shared the original inspiration for Lava came 20+ years ago during his honeymoon in Hawaii – he was so taken with Hawaiian culture that he took up playing the ukulele and eventually wrote the song that would be the basis for Lava's narrative.
Hawaiian recording artists Kuana Torres Kahele joins the team as the voice of Uku, and Napua Greig as the voice of Lele. Kahele also serves as the film's narrator.
Lava hits theaters on June 19, 2015 – it will be shown in front of the upcoming feature Inside Out.