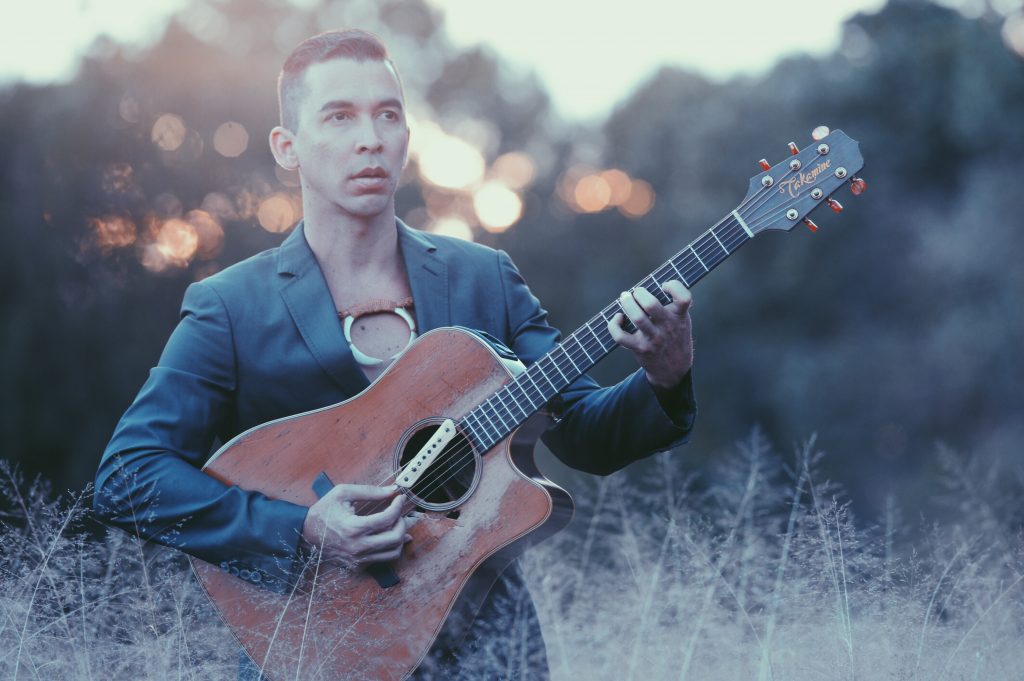 I recently had the pleasure of meeting Makana, a wonderfully talented musician who devotes his life to perpetuating the art and aloha of slack key.
As someone who grew up listening to ki ho'alu, I was intrigued with Makana's range of sound. He effortlessly plays slack key guitar with the traditional tunings I'm most familiar with, as well as a diverse and technically impressive style that is distinctly his own.
Born and raised on Oahu, Makana first fell in love with slack key when he was 9 years old. He was fascinated to learn how one guitar could sound so symphonic, as if multiple guitars were playing at once.
My dad sat me on the couch and played Uncle Raymond Kane. I'll never forget those moments, how loving, and healing and inviting the music was. It was profound, and I knew it as a child. "
Makana was a student of slack key masters Bobby Moderow Jr. and the late Uncle Sonny Chillingworth. Now, he devotes time during each of his shows to sharing the origins and different styles of slack key, as well as the oral histories that were passed down by his kupuna. For his current tour (The Sunset Tour) he shares the stories Eddie Kamae, Dennis Kamakahi, Gabby Pahinui, Cyril Pahinui, Raymond Kane, and Fred Punahoa (just to name a few!)
It's important to share the music and the stories of those that came before me. It's more and more becoming my passion. "
Makana's music encompasses other styles, too. Some may recognize his song "We Are The Many" as the Occupy [Wall Street] Anthem, while others might recall his music video "Fire is Ours" for Presidential candidate Bernie Sanders.
If music is an expression of ourselves, it's clear that Makana cannot be confined to one definition. He is able to soothe a soul that longs for the sounds of Hawaii, and simultaneously stand for advocacy and affect change.
If you're interested in seeing Makana in concert, he'll be playing at The Couch House in San Juan Capistrano this Thursday, March 14 . Show starts at 8pm. Tickets are $20 per person.
Link to buy tickets: https://www.ticketweb.com/event/makana-the-coach-house-tickets/9013105?pl=coach
Mahalo for the interview!