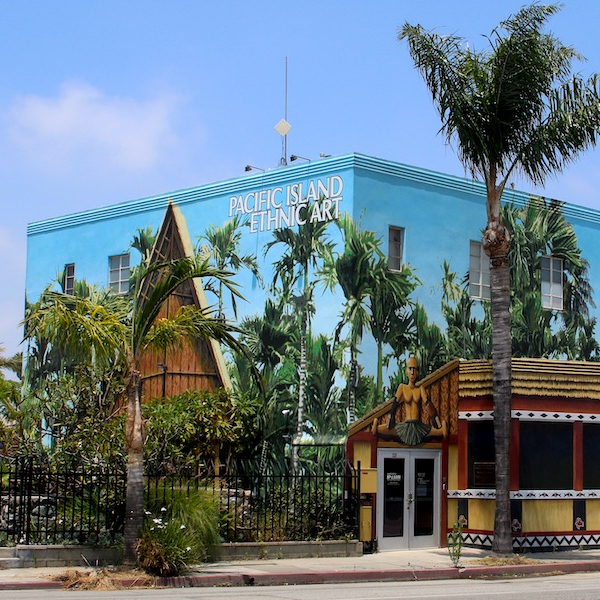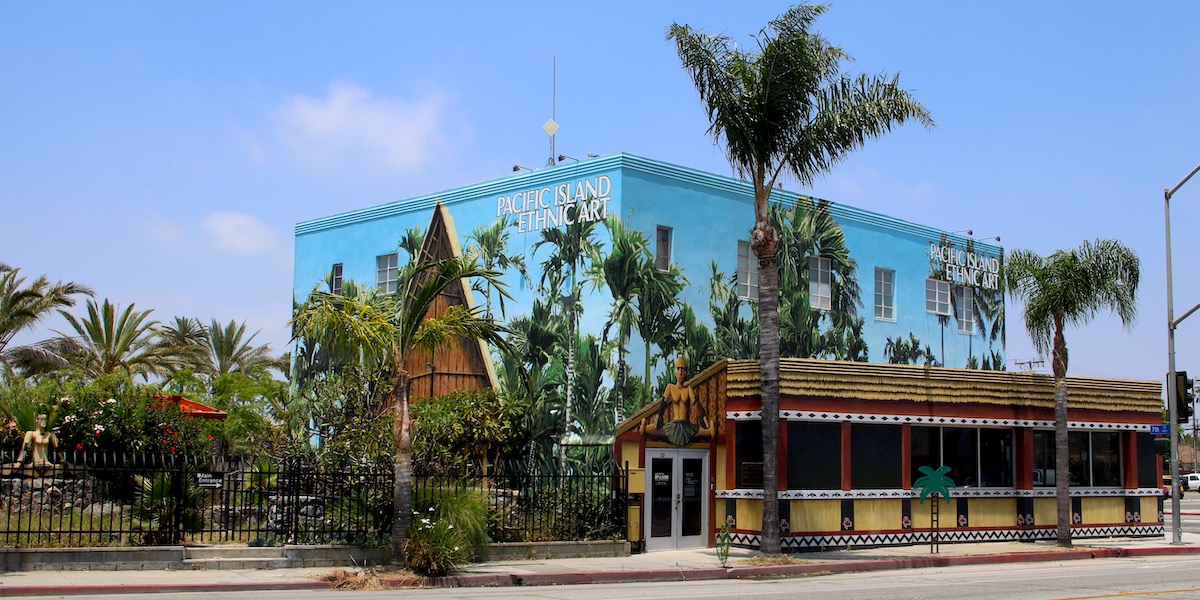 The mission of the Pacific Island Ethnic Art Museum is to amplify the collective wisdom of the people of Oceania. Through a permanent collection, educational programs, rotating exhibits, and living arts, our purpose is to connect the community to resources and foster intercultural exchanges with appreciation and respect.
Opened in 2010, the museum grew from the private collection of the late Dr. Robert Gumbiner and the Ethnic Art Institute of Micronesia. Dr. Gumbiner, founder of the nonprofit Family Health Program, worked Guam during the early 1970s. From there he explored more of Micronesia and became intrigued by the island of Yap. In 1994, he founded the Ethnic Art Institute of Micronesia with the hopes of preserving and reviving the lost arts of Micronesia. His personal collection of Pacific Island ethnic art was donated to PIEAM with his passing.
PIEAM's exhibits include sculptures, textiles, paintings, wooden tools, jewelry, and carvings from diverse cultures across the Pacific, including the Austronesian, Carolinian, Chamorro, Fijian, Hawaiian, the I-Kiribati, Maori, Marshallese, Melanesian, Micronesian, Nauruan, the Ni-Vanuatu, Niuean, Palauan, Papuan, Polynesian, Samoans, Tongan, Tuvauluan, and other distinct nationalities.
Pacific Island Ethnic Art Museum (PIEAM)
Address: 695 Alamitos Avenue, Long Beach, CA 90802
Phone: (562) 216-4170
Contact: Fran Lujan, Museum Director/Curator
Email: flujan@pieam.org
Website: pieam.org
Museum Hours
Wednesday – Sunday: 11:00 am – 5:00 pm
Monday and Tuesday: Closed
Admission Pricing
General Admission: $5
Seniors (62+): $3
Students with ID: $3
PIEAM Members (Join Now): FREE
Children under 12: FREE
Groups of 10 or more received special pricing and optional guided tour
Parking
Free parking at 644 Alamitos Avenue or at MOLAA's parking lot 628 Alamitos Avenue.
Private Events
Available for corporate and social events. Maximum Capacity: 160 guests. Tables and chairs not provided, linen available. Please contact Fran Lujan at flujan@pieam.org for more info.
---