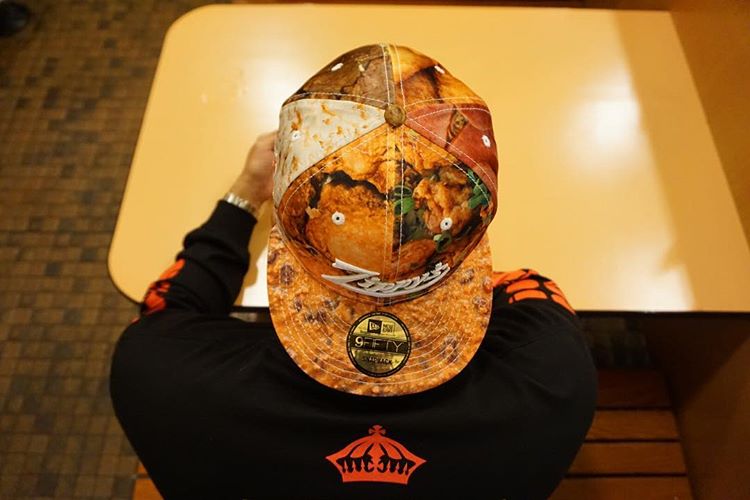 Zippy's is turning 50! While I can only vouch for about half of their time in business, some of my earliest childhood memories visiting Hawaii include trips to our local Zippy's for Chili Frank, Mixed Plate, Spaghetti (yes, spaghetti) and delicious pastries.
In less than 1-hour, Zippy's will start selling their 50th Anniversary Collection at Zippy's Administration Building (Oahu only, next to Zippy's McCully) on Monday, October 3rd from 9am-1pm, or while supplies last.
One of the highly-anticipated items is a snapback in collaboration with Fitted. The $45 hat features the signature Zippy's logo, with images of some of Zippy's food offerings on the inside lining. (Limit 1 per person)
If there are any items left after that sale (and I'm assuming that's a big 'IF'), they'll be available to us mainlanders online tomorrow, Tuesday, October 4th, by visiting zippys.com/storefront/.