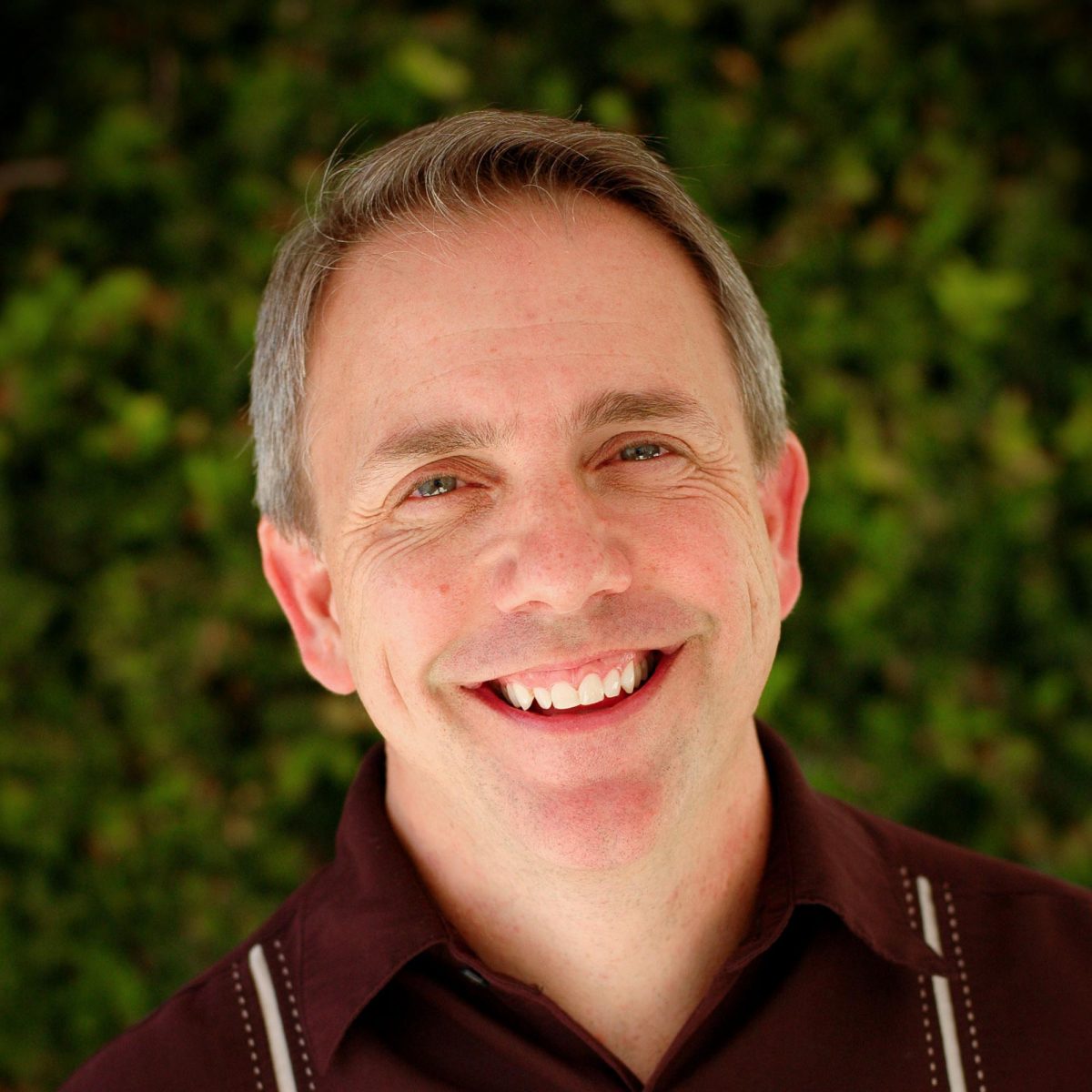 Dave Avanzino is among a select group of artists to create artwork for the merchandise event to celebrate the 50th Anniversary of Walt Disney's Enchanted Tiki Room. Below is a brief interview with Avanzino, offering insight into his path to becoming an artist, plans to visit Hawaii, and why he loves the Tiki Room.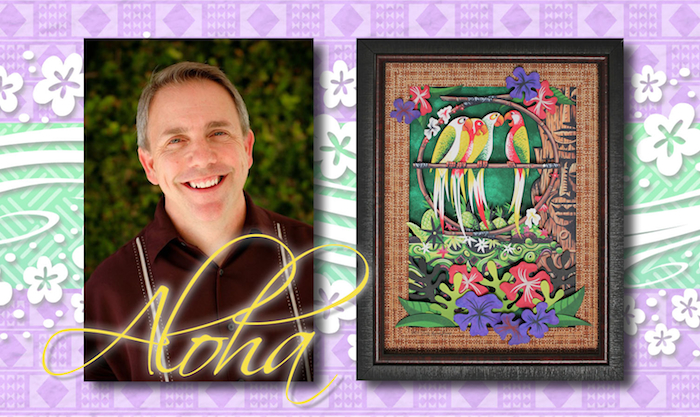 Background from his bio:
Dave Avanzino is a fine artist, scenic designer and production designer living in the Southern California area. A native Californian, Dave grew up in the beautiful Napa Valley where his family has lived since the 1940's. In addition to his other professional titles, Dave is also a Disney® artist and has created a variety of limited edition multimedia pieces for collector events.
What is your favorite medium for creating art?
I really enjoy dimensional works. I like to create dimensional paper sculptures and mixed-media pieces because they have a lot going on in them and really bring the viewer in. I also enjoy designing and building scenery for the theater. They are kind of like large versions of my smaller artwork and I love all of the depth and texture needed to create that kind of environment on stage.
How did you start in the arts/media/entertainment industry?
I had always been creative as a kid and like to assemble things with my hands, as opposed to drawing and painting. I also participated in a lot of musical theater and singing through high school and went to college to study music. After 2 years I learned it was not for me and switched to art which I got a degree in and I've been able to work as a full-time self-employed artist for over 20 years.
What led you to work with Disney?
About 15 years ago I went to a local picture framer to get some frames for some of my dimensional artwork. It turned out they did a lot of work for Disneyland and they wound up introducing me to various people who began to use me on small projects. It grew and grew and I've been very fortunate to be able to create numerous limited edition and open edition artwork for Disneyland, Walt Disney World and the Disney Cruise Line. It is honestly a dream come true for me and I feel so very blessed to do what I do.
How exciting that you are a part of the 50th Anniversary of the Enchanted Tiki Room! What did you create for the upcoming merchandise event?
I created a limited edition paper sculpture that features some classic elements from the Enchanted Tiki Room in a dimensional shadowbox. I create original paintings for each element, reproduce them as Giclée prints and then hand-cut each piece and assemble them into the artwork. All of the work is done by hand entirely by me.
The hand-crafted shadowbox is beautiful! From where did you draw your inspiration for this piece?
For this artwork I went back to some of the classic posters and advertising pieces used in the early days of the attraction. I pulled images from different posters and brochures and created a new scene out of them. The original artwork used a lot of very flat color because of how they were printed. In my paintings I tried to give them a little more texture. For example, in the green leaves there are actually subtle Tiki patterns on them.
What is your favorite part of the Enchanted Tiki Room attraction?
I still remember as a young kid watching it for the first time and really jumping when the totem poles started to sing right next to me. I have always loved those ever since. My daughter really likes to visit it now and it is so much fun to watch her be entertained by the same things that I loved as a child.
Have you visited any of the Pacific Islands?
I have been to Hawaii twice but I'm really looking forward to going back with my wife who has never been. Our 10th anniversary is next year and that is definitely our goal to visit to celebrate it. My first visit was when I was about 6 and my brother (8) and sister (4) decided it would be great fun to play hide and seek in the dozen elevators of our large hotel. It was fun until we lost our sister and had to go to the beach and tell our mom. After that we were not allowed to play alone but I remember having a great time on the beautiful beaches.
Can we anticipate any new projects in the near future?
I have a few projects coming up for the D23 Expo in August which I'm very excited about. That is a great event and I always look forward to it. I also recently visited Disneyland Paris and I'm hoping to soon be creating some artwork for their galleries.
Thank you, Dave, for sharing about your experiences! To learn more about Dave, his art, and upcoming projects and sales opportunities, please visit his Facebook Page.