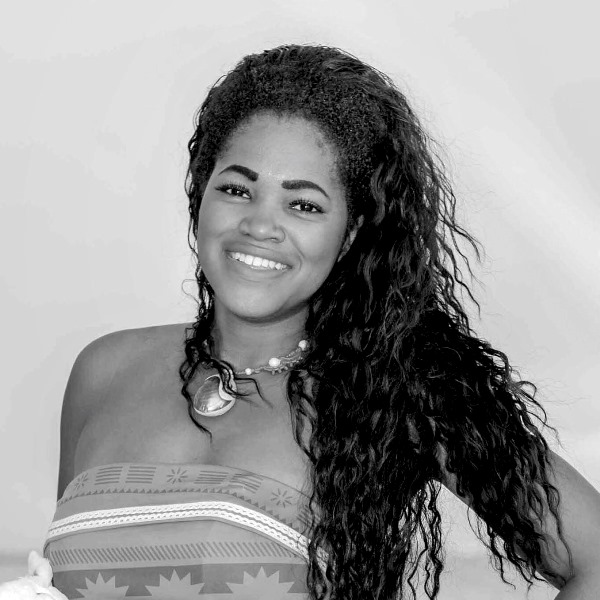 For readers who might not know, please tell us a little bit about yourself:
I grew up in the San Francisco Bay Area and moved to Los Angeles in 2009 to pursue acting and the arts. My ethnic background is Louisiana Creole, African American, Hawaiian and Blackfoot Indian. I love all things having to do with the ocean: swimming, surfing, stand up paddling. I also love animals. I went to college as a double major in theater and Marine Biology. I also sing and play guitar and ukulele.
Did your unique heritage have any effect on your self-identity?
Absolutely. As a child of multiple ethnicities, it was often difficult to place myself in a "box" socially. I was often not "black enough" for some of my African American peers, yet not Poly enough to hang out with the popular Polynesian kids. Life became much easier when I grew to realize that your self identity should not rely on stereotypes that others have set for you. Now that I am an adult, I believe that my heritage makes me a sort of "ambassador" of my various cultures. I strive to fight against displacement of historic communities and residents, desecration of sacred land, and lack of diversity in popular media.
Did you grow up surrounded by anyone you could relate to?
I grew up in a very diverse community in the Bay Area, with almost every race and ethnicity you could imagine, yet did not meet many non-family Islanders until high school. Through my love of sports I was able to make strong connections with my volleyball teammates who were Samoan and Tongan, and one of my closest friends was Fijian. It was also during high school that I began to learn to dance 'Ote'a. It was so special to me to be able to learn about the cultures of the other Pacific Islands besides Hawaii.
How do you stay connected to your culture?
An important part of staying connected is by forming relationships and remaining part of the community, wherever you are. When I first moved to LA, I didn't know anyone. Now, I am part of a halau here, and have access to nearby ukulele clubs and 'ono food thanks to connections, and websites like this one! I also feel that it is important to keep the culture alive in artistic ways, through music and dance.
#moanacosplay
It seems you're not only a Disney fan, but you also cosplay as Moana! What's your favorite aspect of portraying her character?
So far, I've seen Moana four times in theaters! I absolutely loved it. My favorite part about cosplaying Moana is meeting young kids at conventions who are absolutely in awe that their favorite character has come to life. I met one child at a convention before the movie had even come out who was so excited to meet me and had many questions for "Moana". Those interactions are very special to me, especially when it's a child who can identify with Moana because they look like her, and aren't used to seeing themselves represented on TV or in movies.
What did you think about Disney's interpretation of Pacific Island cultures?
One thing I liked in particular was that Disney created a "princess" that could be representative of many different island people. Though they pulled inspiration from a variety of specific cultures, it is not just a Hawaiian story, a Samoan story or a Maori story. It is a Polynesian story that many people can insert themselves into. Moana is all of us.
Do you plan to cosplay as Moana at any upcoming events?
The next big convention I have planned is D23 Expo – the Ultimate Disney Fan Event in Anaheim. Disney convention happening this year. Last D23, the creators of Moana were just releasing early footage of the movie, so it will be surreal to attend again, dressed as Moana, after having seen the completed film. Along with cosplay conventions, I also have many upcoming events with my company Aloha Princess Parties.
Tell us more about Aloha Princess Parties.
I started this company in 2011 as a way to bring magic to individual families by performing as characters for their birthdays, schools or charity events. Myself and my cast of actors and actresses travel all over Southern California putting on shows for children of all ages. Diversity has always been very important to me, so I've made sure that my company not only offers "classic" princesses and characters, but also contemporary characters of various ethnicities.
#meetthelocals
Favorite place to dine in SoCal?
Crab Boil Ave in Glendale!
…and what menu item do you recommend?
Snow Crab with Cajun garlic butter
Favorite place to play in SoCal?
Disneyland!
Favorite Pacific island to visit?
I am biased since it is my family's home island, but Oahu, Hawaii.
Favorite island meal?
Mahi Mahi
Favorite island snack?
Haupia
---
---