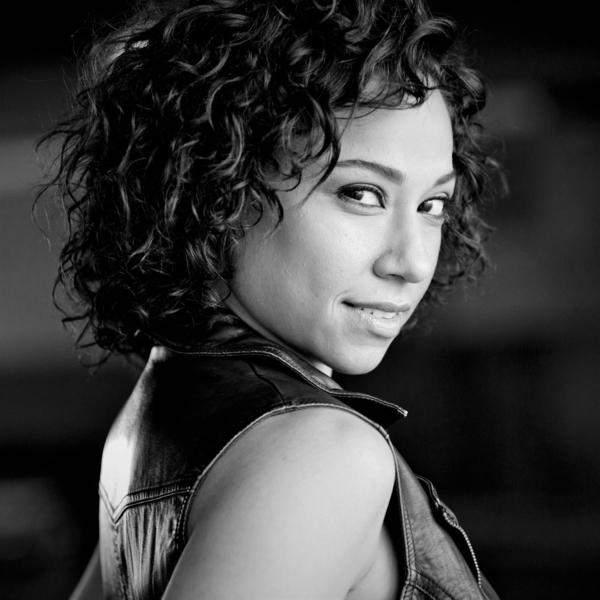 Ashley Liai is a talented
#teinesamoa
. A Los Angeles native, she recently returned from living in South Florida to pursuit a career in acting, modeling and dancing. Mahalo for taking the time to share your story!
"I was born Ashley Liai Coffee on October 12, 1987. I was born in West Covina, California to my mother who is Samoan, Japanese and Italian descent. My biological father is nor here nor there. When I was 3 years old my family decided to move across the country to Fort Lauderdale, Florida. In Florida is where I began showing interest in dancing. I would always go to rehearsal with my uncle and watch the dancers practice. I learned just from watching and, of course, from my Grandmother.
#pagopago
My grandmother Atele Epifania Hisatake, was born in Pago Pago, American Samoa and always carried the love for her island home with her and in everything she does. It wasn't uncommon to find her teaching me the ways and customs of her Beautiful Samoa. Instilled at such an early age, the teachings and guidance of my Grandmother created a foundation within me that I carry to this day in all that I do. Soon after attending those rehearsals with my Uncle, my family realized my passion for dance; I started training in Hawaiian, Tahitian, Samoan and Maori styles. As far back as I can remember the feeling dance gave me was one of happiness and fulfillment. I loved learning, performing and knowing it was a part of who I am and the culture of my Grandmother. I did not know what passion was that young, but looking back, I know that was my fuel. I loved it. It was never work and I anxiously looked forward to more. I was all smiles and this was my comfort zone, my happy place.
#maikairestaurant
When I was 9 years old, I entered a Polynesian competition that took place in Orlando. I competed in Hawaiian and Tahitian solo categories. I won 1st place in Tahitian. I was so excited because that was my favorite! After competing, the owner of the famous MaiKai restaurant asked me to guest perform that night in their Dinner Show… something that had never happened since the restaurant opened in 1956. It was a grand experience! I was asked to be a part of their kids show on Sunday nights. Of course I said yes. As I got older I naturally outgrew the kids show and became a part of the regular show 6 nights per week.
#polynesian
When I was 13 my uncle created the company Polynesian Proud Productions (P3), a family based company specializing in Authentic Polynesian entertainment. Throughout my years with P3, I became the Lead Dancer, choreographed and produced routines and shows, and alongside my Grandmother designed the costuming featured in the productions. Since I was dancing for Mai-Kai, my uncles company P3 and going to school, it was time to focus on my studies. So I eventually parted with Mai-Kai and focused on school and P3. Dancing for P3 I have been blessed to perform for amazing clients, companies and audiences such as Matt Damon, Dan Marino, and more. In addition, it has afforded me the opportunity to be a part of programs designed to teach and share with the youth of today our Polynesian culture. Cultural enrichment programs with libraries, Miami-Dade, Broward and Palm Beach County Schools, as well as the Museum of Discovery and Science in Fort Lauderdale.
For the majority of my dance career I've danced Polynesian. It wasn't till I started college that I decided to take other styles of dance. I attended Broward College for two years as a dance major, training in modern, ballet and jazz. It was there that I embraced the opportunity to create a piece that combined what I learned and infused my Polynesian dance and culture within it. It was a great success! After college I decided to take hip hop classes. I wanted to start training for the Miami Heat Dancers audition. I made it to the finals three years in a row, but it just wasn't in the cards for me. After that I auditioned for a cabaret show at the Hard Rock Casino and booked it. It was a great show and cast. I was their Polynesian Caramel.
In most things that I am involved in I always like to let my Polynesian side be known. Dance has afforded me the pleasure and honor to be a part of many featured production shows, commercials, television and music videos, all with a chance to spotlight Polynesia, even if in a small unassuming way. Along side with dancing, I also began modeling which provided me the opportunity to work with local Miami fashion designers to be a part of their runway shows. I loved being on the runway, even though I was never tall enough to do it professionally. 'Til this day, when I put on a pair of heels (which is any chance I get), the world is my runway.
In 2012 I decided to pursue acting. I had always wanted to act, but never thought I had the time. I started classes at The Acting School of South Florida and fell in love with it and wanted more. In July 2013 my boyfriend and I moved to Los Angeles. It was scary and exciting all at the same time. I wanted to come to LA for acting and my boyfriend came for the dance industry. The first three months were rough (considering we came to LA with only $500) but finally we found jobs and an apartment in November and things just started to get a little easier each year.
#cocotiki
Part of that ease was connecting with a Polynesian Entertainment company that I found responding to an ad for auditions. It wasn't the first search for something that I really knew but since things were tough I proceeded to look in that direction to help support and provide while pursuing my dreams. I'm a believer in everything happens for a reason and this led me to CocoTiki. I joined them fall of 2013 and have been with CocoTiki ever since. They have been my second home and truly the right fit. Owner Malie Fernandez decided to take over her mother's company (formerly known as Les'Lie Productions), which originated in Hawaii and expanded to Los Angeles. Cocotiki is a full service entertainment company showcasing everything Polynesian and also does cabaret shows. I'm so fortunate for Malie and the group members who have embraced this SoFla Poly with the warmest Aloha and support. I couldn't feel better for finding a group that embodies that which I have come to learn and respect being a Polynesian dancer back home. I love Cocotiki and the people who are a part of it. Its my home away from home, with so much Aloha. Being with CocoTiki I get to dance Polynesian and then also do other styles of dance, such as burlesque and jazz. We currently perform regularly at Clifton's in downtown Los Angeles, in addition to engagements all over the Southern California area.
#debbiereynoldsdancestudio
Fast-forward to life now, I am currently working 4 jobs. I know it sounds insane but I've always been able to juggle a lot. I work at a tea shop in Beverly Hills, LA Fitness gym, Debbie Reynolds Dance Studio and Cocotiki… and I still have time for my acting classes. As I write this I'm currently on a red-eye flight to Orlando to perform two theater shows featuring Cote Deonath/Elvis Blue Hawaii Concert with my family's company (Polynesian Proud Productions). After performing I'll be back on a flight to LA to resume my usual Saturday work schedule, which will include a very special event to celebrate and honoring Debbie Reynolds. Afterwards, "dancer mode on" and I'll perform with CocoTiki. Getting a little sleep, I'm up early and focused for an on location video shoot. I am so blessed that my jobs are flexible and understand my ultimate goal. This year I'm focusing on more acting classes, seeking an agent and/or manager and making my mark in this industry. Right now, more than ever, opportunities for Polynesians in my field are more prevalent, especially with several leading the way and creating awareness with such positive impact. Inspiration for the shape of things to come.
Living in Los Angeles where everyone is an aspiring actor, dancer or model and 5,000 miles away from family I still find my happy place in the comfort of my culture and foundation of family that provides me with love and fuel to pursue and reach my goals with purpose and passion. I'm still that little girl, that Samoan Girl who is full of culture, love of family and driven to introduce myself to the world through acting, dancing and modeling! Cheehoo!"
#meetthelocals
Favorite place to dine in SoCal?
Taste on Melrose.
…and what menu item do you recommend?
The Brussels Sprouts and the Bread Pudding!
Favorite place to play in SoCal?
TeaPop, a cute tea shop in North Hollywood.
Favorite Pacific island to visit?
Tahiti! (but I have not been there yet)
Favorite island meal?
A Samoan dish called Fa'alifu Fa'i (green bananas with coconut milk). My grandma makes it the best!
Favorite island snack?
Mangos – I'm obsessed!
---

Polyneisan Proud Productions
Facebook: facebook.com/PolynesianProudProductions
Instagram: @PolyProud
Contact: Talani
Phone: (954) 701-5760
CocoTiki
Facebook: facebook.com/cocotikientertainment
Instagram: @Cocotiki_Entertainment
Contact: Malie Fernandez
Phone: (310) 367-8880
---
---