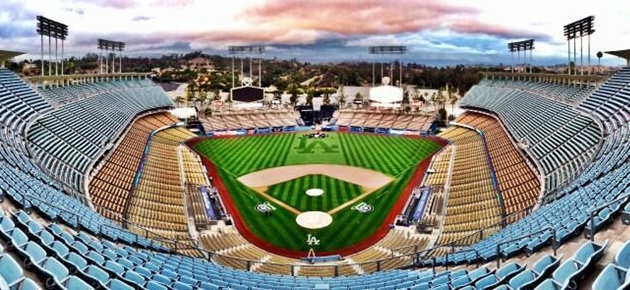 Some of you have been awaiting this announcement for months, while others are going to hear about this event for the first time. After months of negotiating, pleading, and planning, I'm proud and excited to announce:
The First Annual Pacific Islander Heritage Night at Dodger Stadium
Wednesday, May 1, 2013 @ 7:10pm
Show your pride & support for Dodger Baseball and our Pacific Islander Community in Southern California as we celebrate with a game (vs. Colorado Rockies), pre-game recognition ceremony, and chance to perform ON THE FIELD!
This year's event will be a fundraiser to benefit the Pacific American Community Cultural Center – a nonprofit that aims to build a cultural center and charter school in the South Bay.
I am more than happy to provide copies of the Dodgers-issued flyer (image left) to anyone who is interested in helping promote and share this event with the community, and would LOVE to speak with any groups / hula halau / organizations that are interested in attending (as there are lots of perks for groups of 30 or more!)
Please share about this event with your friends, family, coworkers, and Dodgers Fans! We hope to make this an annually recurring event!
To purchase individual tickets, please visit: http://www.dodgers.com/islander
ENTER PROMO CODE: ISLANDER
This seating chart shows: the red section is "Reserve MVP" and the blue section is "Infield Reserve"
Reserve MVP @ $18 / ticket
Infield Reserve @ $11 / ticket
For GROUP TICKETS of 30 or more (Includes Discounted Ticket Rates & no extra fees!) contact heather@heleloa.com or call (714) 902-9402.
This option allows your group to sit together. Some groups have chosen to wear similar colors or club-shirts. BONUS: each group will receive acknowledgement on the Big Screen, and the Dodgers cameras will span the crowd for your group!
Please join me and attend this event's Facebook Event Page
Mahalo for your support! I hope to see everyone there!
"Major League Baseball trademarks and copyrights are used with permission of MLB Advanced Media, L.P. All rights reserved."